Reinforcing Materials
LBSuper 2420
BOOKBINDING
LBSuper is 100% cotton and woven in the USA. Added stiffeners allow the materials to feed and cut with ease on your equipment. Recommended for heavy-weight books requiring a sturdier weave.
PACKAGING & STATIONERY
The open weave of this material makes it a great choice for custom packages. Pair it with our smooth kraft paper for a very natural look. It is available in rolls and sheets. Please contact us for a sample.
Features/Specs
100% cotton
Made in the USA
Available in 50" (127 cm) wide rolls and slit rolls
Similar Product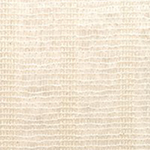 LBSuper Ribbed
Ribbed super for NASTA textbooks.
Learn More