Quality and Service is Top Shelf!
LBS News
More articles »
---
Quality and Service is Top Shelf!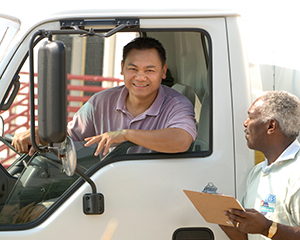 It was a Saturday morning, and the telephone rang at our production facility. We had a customer who needed product delivered that same day. Here is a recap of that day in their own words...
"We had a large quantity run that was going to consume a great deal of a specialty product and we didn't have enough on hand. This job had an important deadline that we needed to meet in order to fulfill our contractual obligations so moving the date was not optional. We called on LBS (on a Saturday morning) to help dig us out and they did so without hesitation. They really came to the table when we needed it most. We received help from everyone at LBS. All the way from the President to the production staff, they all chipped in. We were able to keep the binder running and we shipped our important project on time. A big thank you to Rob, and your LBS team. Quality and service is top shelf. Thanks again"
VP of Manufacturing
---
---
Leave Your Comments
We welcome your comments. Please leave your ideas and opinions below.