Back to All Cover Materials
Lexide
Heavyweight Lexide cover material is a luxurious replacement for leather board. It is manufactured with a proprietary process that enhances its end-use performance as a heavyweight cover material. Lexide is an exceptionally smooth product that features unparalleled strength and fold endurance while resisting tearing and cracking. As a bookbinding material, it is perfect for menu covers, wine lists, and many other flush-cut applications. As a luxury packaging material, it can be used for rigid boxes or spirits packaging. Lexide decorates beautifully with foil stamping, debossing, and screen printing.
BACK COAT OPTIONS:
Back Coat 2 - a pigmented aqueous acrylic coating that closely matches the face color. This is a semi-matte coating designed to be glueable but test prior to manufacturing for best results. Standard except where noted.
Back Coat 3 - a pigmented aqueous acrylic coating with a clear top coating which will match the color and appearance of the face. This is a durable coating that is dirt and water resistant and resistant to crocking. It is difficult to glue, and special adhesives must be used.
Back Coat 4 - the same coating as Back Coat 2 but it includes a dulling agent.
To compare all colors, in all of our collections, visit our Color Guide tool.
Features
FSC® Certified available
Manufactured in the USA
Latex-saturated paper with an acrylic topcoat
Available in 46" (116.84 cm) wide rolls, slit rolls, and cut-sheets
70 yards (64 meters) and 100 yards (91 meters) per roll
Calipers: .017, .022, .025, and .030
Standard Finishes: Caracus, Kaffir, Kid, Morocco, Shoe
Available in 21 traditional colors
Request a sample
How to Order
Compare Options





















---
Similar Product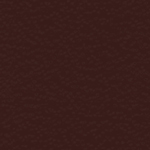 COMPCOVER™ -- NO LONGER AVAILABLE
Dyed through kraft paper.
Learn More