Back to All Cover Materials
PJ10
PJ10 (or Lightweight Pajco® or Pajco® 10) is a premium-quality bookbinding material that is ideally suited for all types of personal and business accessories as well as a luxury packaging material for rigid box cover materials or spirits packaging. PJ10 can be foil stamped, debossed, screen and offset printed.
To compare all colors, in all of our collections, visit our Color Guide tool.
Features
FSC® Certified
Manufactured in the USA
Latex-saturated paper with an acrylic topcoat
Available in 54" (137.16 cm) wide rolls, slit rolls, and cut-sheets
100 yards (91 meters) per roll
Caliper: .010
Finishes: Linen, Kid, Shoe, and Leather Print
Available in 15 colors
Request a sample
How to Order
Compare Options















---
Similar Product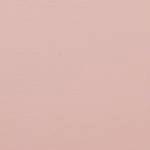 SKIVERTEX®
A popular faux leather with a variety of embossing patterns.
Learn More