Back to All Cover Materials
Advantage 9
Advantage 9 is an acrylic-coated paper with a wide variety of colors and embossing patterns. This material is perfect for turned-edge book covers, journals, binders, and menus. It is also excellent for luxury packaging such as perfume and jewelry boxes and spirits packaging. Advantage 9 decorates beautifully with foil stamping or screen printing. It is available in two weights, 7-pt and 9-pt.
To compare all colors, in all of our collections, visit our Color Guide tool.
For additional design inspiration, look at these beautiful color combinations!
Features
FSC® Certified
Manufactured in the USA
Latex impregnated paper base with an acrylic topcoat
Available in 56" (142.24 cm) wide rolls, slit rolls, and cut-sheets
100 yards (91 meters) per roll
Caliper: .009
Available in 7 classic colors
Request a sample
How to Order
Compare Options









---
Similar Product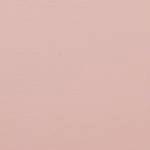 SKIVERTEX®
A popular faux leather with a variety of embossing patterns.
Learn More