Reinforcing Materials
60# Natural Crepe Kraft
BOOKBINDING
An economical choice for capping material and headband carrier. Its crepe finish provides a greater surface area for the adhesive to bond to the headband and the book block.
PACKAGING & STATIONERY
Our 100% recycled krinkle kraft paper can be used in a wide variety of ways for custom projects. The krinkled paper adds a unique texture to your project. It is available in wide rolls, narrow slit rolls or sheets. Please contact us for a sample.
Features/Specs
FSC® certified
100% recycled materials
Manufactured in the USA
Available in 34" (86.4 cm) and 41" (104.1 cm) wide rolls, slit rolls, and cut-sheets
Similar Product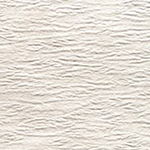 60# White Crepe Kraft
A side-fed white crepe-paper, with slight elongation, used as a capping material.
Learn More