Back to All Cover Materials
Summit by SKIVERTEX®
Summit by SKIVERTEX® is a cover material chosen by designers for its striking visuals, rich tactile quality, and superior performance. This decorative cover material is a strong and durable substitute for cloth, making it ideal as a bookbinding or luxury packaging cover material. Summit decorates beautifully with foil stamping, debossing, and screen printing.
To compare all colors, in all of our collections, visit our Color Guide tool.
Features
FSC® Certified
Manufactured in the USA
SKIVERTEX® is produced by and a trademark owned by Neenah, Inc.
Latex-saturated cellulose/nylon blend with an aqueous acrylic topcoat
Available in 54" (137.16 cm) wide rolls, slit rolls, and cut-sheets
Caliper: .013
Finishes: Buckram, Linen, Natural, Wolverine, Weaver
Available in 16 colors
Request a sample
How to Order
Compare Options














---
Similar Product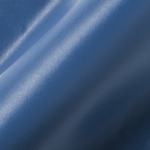 Library Summit
Durable, substitute for cloth.
Learn More