Back to All Cover Materials
LINEN SET®
LINEN SET® cover material is a white offset printable B-Cloth that allows you to print a quality image as though on paper, with the strength and texture of a woven material. Ideal for yearbooks, photo books, and custom retail packaging.
Features
Exceeds ANSI and SIMRA specifications for Group B cover material
Offset printable, white cloth
Manufactured in the USA
Polycotton blend cloth with an aqueous acrylic coating
Available in 54" (137.16 cm) wide rolls, slit rolls, and cut-sheets
100 yards (91.4 meters) per roll
Request a sample
How to Order
Compare Options

---
Similar Product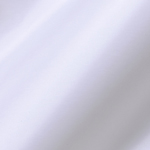 Printa Offset - WHILE SUPPLIES LAST
A printable, pure white cloth made of 100% rayon.
Learn More