Reinforcing Materials
LRCM
Our Latex Reinforced Capping Material (LRCM) is an excellent choice when applied on your perfect binder as a backlining material. This lightly saturated paper offers a combination of strength and elongation in both machine and cross direction.
Features/Specs
5.5 mil base
Available in 39" (99.06 cm) wide rolls, slit rolls, and cut-sheets
Similar Product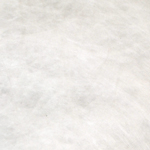 TYVEK® -- NO LONGER AVAILABLE
Spun bond synthetic paper.
Learn More