Back to All Cover Materials
Cot-Linen
This 100% renewable paper-backed cloth is made from natural cotton and linen fibers. It is never bleached, dyed, or coated. The result is a beautiful, natural product that is both pleasing to the eye and touch. It is ideal for luxury packaging, branding books, coffee table books, and photo albums. Cot-Linen decorates beautifully with foil stamping and screen printing.


To compare all colors, in all of our collections, visit our Color Guide tool.
For additional design inspiration, look at these beautiful color combinations!
Features
60% cotton / 40% flax blend fabric with a paper backing
Lightfastness: 4 on a scale of 8
Available in 38.1" (97 cm) and 39.4" (100 cm) wide rolls, slit rolls, and cut-sheets
54 yards (49 meters) per roll
Minimum order: 1 roll
Available in 1 neutral color
Request a sample
How to Order
Compare Options

---
Similar Product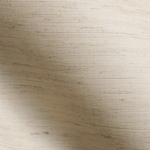 Lino - NO LONGER AVAILABLE
A natural cloth.
Learn More