Back to All Cover Materials
Metallics by SKIVERTEX®
Metallics by SKIVERTEX® specialty paper is chosen by designers for its striking visuals, rich tactile quality, and superior performance. It offers a sophisticated, rich appearance to meet your visual and tactile objectives. It can be decorated with foil stampping, debossing, and screen printing. Metallics by SKIVERTEX has a special coating and satin sheen which creates a high-tech, reflective look for bookbinding or luxury packaging.
To compare all colors, in all of our collections, visit our Color Guide tool.
Features
FSC® Certified
Manufactured in the USA
SKIVERTEX® is produced by and a trademark owned by Neenah, Inc.
Latex-saturated paper with an acrylic topcoat
Available in 54" (137.16 cm) wide rolls, slit rolls, and cut-sheets
100 yards (91 meters) per roll
Caliper: .095
Standard Finishes: Diago, Brush, Tecno, Weave
Available in 12 rich colors
Request a sample
How to Order
Compare Options















































---
Similar Product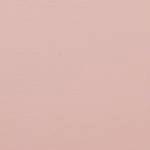 SKIVERTEX®
A popular faux leather with a variety of embossing patterns.
Learn More