Back to All Cover Materials
Manhattan
Urban fun and sophistication with a subtle sparkle. Perfect for menus, journals, luxury packaging, special edition books or any project that requires a unique flare. Manhattan decorates beautifully with foil stamping or screen printing.
To compare all colors, in all of our collections, visit our Color Guide tool.
Features
100% rayon with a protective coating and a paper backing
Lightfastness: 6 to 7 on a scale of 8
Available in 52" (132 cm) wide rolls, slit rolls, and cut-sheets
54 yards (49 meters) per roll
Minimum order: 1 roll
Available in 6 metallic colors
Request a sample
How to Order
Compare Options







---
Similar Product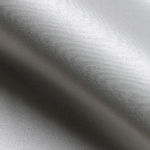 LUMINAIRE®
A pearlized finished cloth.
Learn More