Reinforcing Materials
Spine Hollow 600g
BOOKBINDING
Using Spine Hollow 600g on automated casemaking equipment allows you to eliminate messy individual spine board strips. It is both thick and sturdy, producing an extremely stable and attractive spine.
PACKAGING & STATIONERY
Our 600g Spine Hollow is a heavy duty alternative for custom boxes and stationery. It foil stamps and debosses beautifully. It is available in rolls, narrow slit rolls or sheets. Please contact us for a sample.
Features/Specs
Exceeds NISO/LBI and SIMRA specifications
FSC® certified
100% recycled materials
Available in 21.5" (54.61 cm) wide rolls, slit rolls, and cut-sheets
Similar Product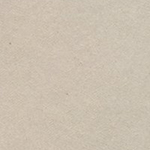 Spine Hollow 300g
Heavy duty caseliner.
Learn More