Back to All Cover Materials
MONTELENA™
A 13-pt. soft, supple, environmentally friendly cover material with a soft-touch leather finish and a thermo-reactive surface; a superior cellulose-based PU-alternative. Ideal for albums, photobooks, diaries, and bibles. Decorates beautifully with foil stamping, debossing, printing, and heat burnishing.
Features
Manufactured in the USA
MONTELENA™ is produced by and a trademark owned by Neenah, Inc.
Nylon reinforced, acrylic latex saturated cellulose blend with a polyurethane (soft-touch) topcoat
Available in 54" (137.16 cm) wide rolls, slit rolls, and cut-sheets
100 yards (91.4 meters) per roll
Minimum order: 1 roll
Caliper: .013
Available in 13 burnishable colors
Request a sample
How to Order
Compare Options













---
Similar Product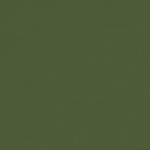 Mano by CORVON®
A soft-touch material with a powder finish.
Learn More