Back to All Cover Materials
Silk Moiré
Silk Moiré is a bookbinding and luxury packaging cover material that offers exceptional elegance and beauty. This exquisite material shimmers in light to create a premium luxurious appearance. This material is perfect for rigid boxes and luxury packaging. Silk Moiré decorates beautifully with foil stamping or screen printing.
To compare all colors, in all of our collections, visit our Color Guide tool.
Features
Manufactured in the USA
180 Taffeta Moiré, laminated to 50# book paper
Available in 54" (137.16 cm) wide rolls, slit rolls, and cut-sheets
100 yards (91.4 meters) per roll
Finish: Moiré
Available in 11 exquisite colors
Request a sample
How to Order
Compare Options









---
Similar Product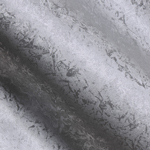 Beaudiva
A coated paper with a fine lace appearance.
Learn More