Back to All Cover Materials
K-Kote
K-Kote cover material is a light, durable, economical, latex-saturated bookbinding and luxury packaging cover material. The acrylic latex binder adds strength, stability, and softness to the coated sheet. K-Kote is available in black with a kidskin embossing pattern.
To compare all colors, in all of our collections, visit our Color Guide tool.
Features
FSC® Certified
Manufactured in the USA
Latex-saturated paper with an acrylic topcoat
Available in 54" (137.16 cm) Width; 3" (7.62 cm) ID standard cores
100 yards (91 meters) per roll
Caliper: .007 = 100# Text C1S
Finish: Kidskin
Available in Black
Request a sample
How to Order
Compare Options

---
Similar Product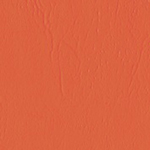 KIVAR® 7
A latex-saturated embossed paper.
Learn More