Back to All Cover Materials
Silktouch Nuba by SKIVERTEX®
Silktouch Nuba by SKIVERTEX® is a European inspired, latex-saturated, premium grade, simulated leather covering material. It has the appearance and feel of rich nubuck leather. It can be used as a bookbinding or luxury packaging material. Silktouch Nuba decorates beautifully with foil stamping, debossing, and screen printing.
To compare all colors, in all of our collections, visit our Color Guide tool.
Features
FSC® Certified
Manufactured in the USA
SKIVERTEX® is produced by and a trademark owned by Neenah, Inc.
Latex-saturated paper with a polyurethane (soft-touch) topcoat
Available in 54" (137.16 cm) wide rolls, slit rolls, and cut-sheets
100 yards (91.4 meters) per roll
Minimum order: 1 roll
Caliper: .007 = 105# Text C1S
Finish: Antique
Available in 13 colors
Request a sample
How to Order
Compare Options













---
Similar Product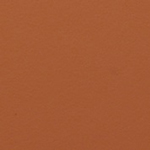 SENZO® by CORVON®
An offset printable soft-touch material with a powder finish.
Learn More