Reinforcing Materials
13-pt. Caseliner
BOOKBINDING
This 100% recycled kraft caselining material is recommended for stabilizing the spine of medium and lightweight volumes.
PACKAGING & STATIONERY
Our 100% recycled, smooth, kraft paper can be used in a wide variety of ways for custom projects. It can be used to line boxes or to wrap the outside of your package. It is available in wide rolls, narrow slit rolls or sheets. Please contact us for a sample.
Features/Specs
Meets SIMRA specifications
FSC® certified
100% recycled materials
Manufactured in the USA
Available in 25" (63.5 cm) wide rolls, slit rolls, and cut-sheets
Similar Product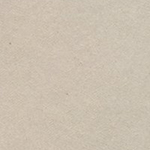 Spine Hollow 300g
Heavy duty caseliner.
Learn More