Reinforcing Materials
Spine Hollow 300g
BOOKBINDING
Spine Hollow 300g, a heavy duty caseliner, runs consistently on high-speed automated casemaking equipment and holds a crisp imprint when debossed. Incredibly sturdy, it will hold a round and maintain its integrity, creating a beautifully rounded spine.
PACKAGING & STATIONERY
Our 300g Spine Hollow can also be used to produce custom boxes and stationery. It foil stamps and debosses beautifully. It is available in rolls, narrow slit rolls or sheets. Please contact us for a sample.
Features/Specs
Exceeds NISO/LBI and SIMRA specifications
FSC® certified
100% recycled materials
Available in 21.5" (54.61 cm) wide rolls, slit rolls, and cut-sheets
Available in 21.5" x 38" sheets, 375 sheets/ctn
Similar Product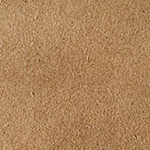 13-pt. Caseliner
This 100% recycled kraft caselining material is recommended for stabilizing the spine of medium and lightweight volumes.
Learn More