Back to All Cover Materials
MATADOR®
MATADOR® specialty paper is an eco-friendly soft-touch material that offers the lush, lavish feel of imported PU without the cost. MATADOR is a water-based, saturated paper engineered with design enhancing capabilities to allow customization using screen printing, foil stamping, and debossing. This soft-touch material is perfect as a bookbinding or luxury packaging material.
To compare all colors, in all of our collections, visit our Color Guide tool.
Features
FSC® Certified, Meets EU Reach, RoHS, CPSIA, EN71 Part 3, TSCA, ISQ 8124 Part 3, ASTM F963, and Prop. 65 compliant.
Manufactured in the USA
Latex-saturated paper with an acrylic (soft-touch) topcoat
Available in 55" (139.7 cm) wide rolls, slit rolls, and cut-sheets
100 yards (91.4 meters) per roll
Minimum order: 1 roll
Caliper: .006 (147 gsm)
Standard Finishes: BB, Buckram
Available in 16 refined colors
Request a sample
How to Order
Compare Options

























---
Similar Product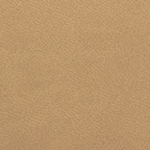 Silktouch Nuba by SKIVERTEX®
A premium grade faux leather.
Learn More