Back to All Cover Materials
Leather Summit - NEW!
Leather Summit is LBS' alternative solution to traditional woven imitation leather cover materials. Available in two standard embossing patterns: Wolverine embossing offers a subtle texture and the Puff Levant embossing provides a bold, defined embossing pattern. It is perfect for book covers, journals, menus, luxury packaging, such as perfume and jewelry boxes, and spirits packaging. Leather Summit decorates beautifully with foil stamping, debossing, and screen printing.
Features
Manufactured in the USA
Latex-saturated cellulose/nylon blend with an aqueous acrylic coating
Available in 54" (137.16 cm) wide rolls, slit rolls, and cut-sheets
100 yards (91.44 meters) per roll
Caliper: .013
Standard Finishes: Puff Levant, Wolverine
Available in 5 traditional colors
Request a sample
How to Order
Compare Options










---
Similar Product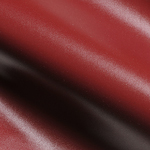 STURDITE® Imitation Leather
A leather-like embossed material.
Learn More