Reinforcing Materials
Cotton Specification
Designed for use on square back books, this thin, strong material provides a tight, smooth hinge. The cotton fibers form a strong bond to the spine, creating a sturdy book block.
Features/Specs
Exceeds NISO/LBI and SIMRA specifications
100% cotton
Elongation: 27.4%
Manufactured in the USA
Available in rolls, slit rolls, and cut-sheets
Available in 22" x 36" sheets, 250 sheets/ctn
Similar Product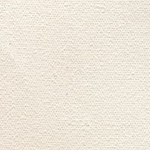 Nylon Stretch
Contact your LBS sales team for an alternative solution; 800.247.5353.
Learn More