Reinforcing Materials
Drill Tape
LBS' American-made Drill Tape combines tremendous strength with flexibility making it ideal for use on textbooks and children's books. It feeds and cuts easily and has excellent adhesion to the endpaper and the case when casing-in.
Features/Specs
Exceeds NISO/LBI and SIMRA specifications
Polycotton
Manufactured in the USA
Available in rolls, slit rolls, and cut-sheets
Similar Product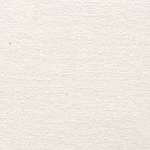 Cambric Tape
Woven cotton material used to reinforce endsheets.
Learn More