Back to All Cover Materials
NUVOLUXE®
NUVOLUXE® specialty paper is a lightweight, coated latex-saturated material that is an ideal upgrade from kraft paper for mid-tier box and liner applications. It features timeless colors from chic silver and gold to deep black, with textures that embody touchable fabrics and fine leathers. Decorate with foil stamping, debossing, or screen printing.
To compare all colors, in all of our collections, visit our Color Guide tool.
Features
Manufactured in the USA
NUVOLUXE® is produced by and a trademark owned by Neenah, Inc.
Latex-saturated covering material
Available in 26" (66.04 cm), 30" (76.2 cm) and 56" (142.24 cm) wide rolls, slit rolls, and cut-sheets
100 yards (91 meters) per roll
Caliper: .045 = 80# Text C1S
Standard Finishes: Dull Kid, Soft Linen, Puff Levant, Skiver
Available in 6 traditional colors
Request a sample
How to Order
Compare Options









---
Similar Product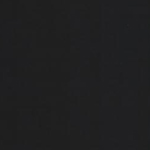 PJL -- see NUVOLUXE®
Our lightest weight saturated paper in black and white.
Learn More