LBS adds 18 NEW! Cover Materials
LBS News
More articles »
---
LBS adds 18 NEW! Cover Materials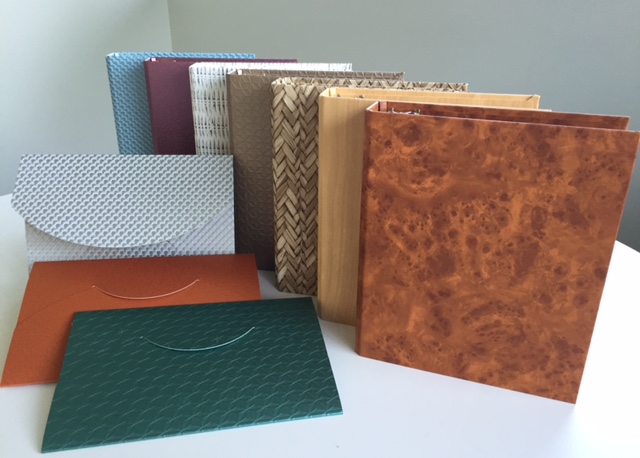 We recently added 18 new cover material collections to our offering! We now have over 50 distinct cover material collections! Two of the newest additions include Maple and Walnut. Maple offers a smooth wood grain appearance and Walnut has a unique burlwood pattern.
We are also excited to introduce Dazzle and Martello. Both of these collections offer metallic colors with unique, geometric embossing patterns.
Other cover materials pictured above include Hybrid and Rattan.
All of these cover materials are perfect for luxury packaging, journals, books and binders. And they decorate beautifully with foil stamping or blind embossing.
To see all of the colors that we offer, please stop back again and again to visit our online Color Guide tool.
---
---
Leave Your Comments
We welcome your comments. Please leave your ideas and opinions below.