NEW EDUCATIONAL TOOL: Clear-Spine Sample Book
LBS News
More articles »
---
NEW EDUCATIONAL TOOL: Clear-Spine Sample Book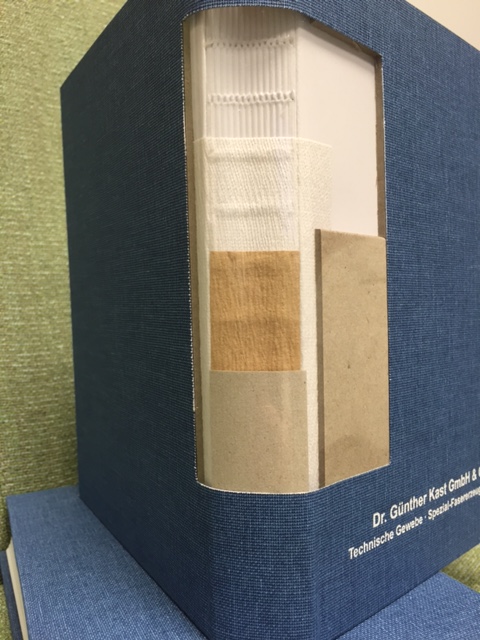 Have you ever wanted to see the inner workings of a sewn book block? Our newest educational tool is a clear-spine sample book. It is a Smyth sewn, round back book block with a clear cut-a-way window showing all of the components used in the binding process. The board is our PrimeOne®. The cover material is our Record® material. And along the spine you can see our 300g Spine Hollow, 70# Crepe Paper, Headbands and our GS5L reinforcing material.
If you would like a closer look, please ask your LBS sales representative to bring this book along to your next meeting.
And remember, LBS has everything you need to bind a book! Please contact us today with any questions or to request samples.
---
---
Leave Your Comments
We welcome your comments. Please leave your ideas and opinions below.