NEW WEB FEATURE: LBS Color Guide
LBS News
More articles »
---
NEW WEB FEATURE: LBS Color Guide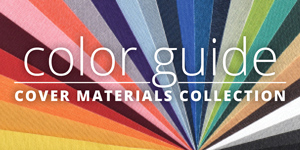 Are you looking for a blue or green cover material for your project? Or are you in need of a netural color? What about a metallic material? Our newest web feature, The LBS Color Guide, is a tool designed to help simplify your search options. Just select one of the following color catagories:
and all of the LBS cover materials in that color range will be featured for your reivew! Please use our LBS Color Guide to help you will all of your future projects!
---
---
Leave Your Comments
We welcome your comments. Please leave your ideas and opinions below.