Pearl Linen Packages Decorated with Screen Printing
New Product
More articles »
---
Pearl Linen Packages Decorated with Screen Printing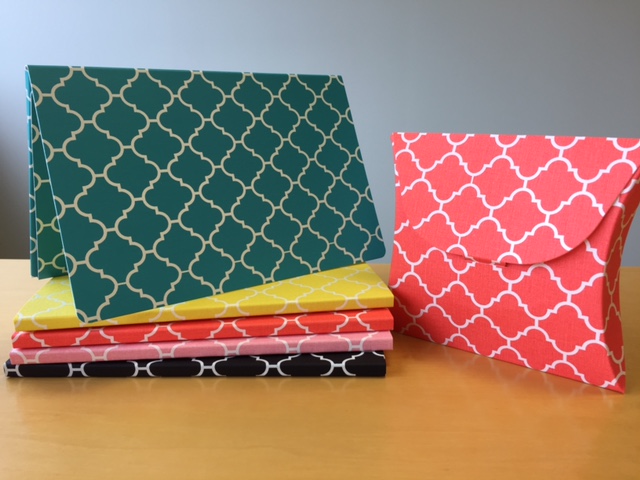 These custom paperboard packages were produced using LBS' Pearl Linen B-Cloth cover material. The cover material was decorated with screen printing in a popular geometric pattern. Then the Pearl Linen was mounted to an 18-pt card stock and die-cut into these unique packages. The only limitation to these custom packages is your imagination.
Pearl Linen is available in 25 vibrant colors. It is a polycotton blend fabric with an aqueous acrylic coating that is as beautiful as it is durable.
To request samples or to learn more about LBS, please contact us.
---
---
Leave Your Comments
We welcome your comments. Please leave your ideas and opinions below.