Back to All Cover Materials
Chameleon
Pure white cloth made of 100% rayon with a calendered surface optimized for excellent digital printing results. Chameleon will enhance your packages or books with its printability and natural look and feel.
Features
100% rayon with a paper backing
Digitally printable, white cloth
Flood with a solid color or print crisp photographic images on a textile finish
Available in 55.1" (140 cm) wide rolls, slit rolls, and cut-sheets
Request a sample
How to Order
Compare Options

---
Similar Product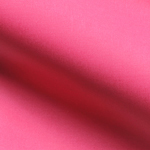 Verona®
A natural rayon material, exclusive to LBS!
Learn More