Back to All Cover Materials
DUO® - WHILE SUPPLIES LAST
___________________________

NOTICE: The manufacturer of DUO® cover material has closed their production facility.

LBS CLOTH SOLUTIONS: SAPIA™.
_________________________
An impressive two-color cloth with a natural touch and feel...in a kaleidoscope of colors! It is excellent for journals, book covers, luxury packaging, such as perfume and jewelry boxes, and spirits packaging. DUO® cover material decorates beautifully with foil stamping or screen printing.
To compare all colors, in all of our collections, visit our Color Guide tool.
Features
100% rayon with a paper backing
Lightfastness: 5 to 7 on a scale of 8
Available in 50.4" (128 cm) wide rolls, slit rolls, and cut-sheets
54 yards (49 meters) or 109 yards (100 meters) per roll
Minimum order: 1 roll
Request a sample
How to Order
Compare Options
---
Similar Product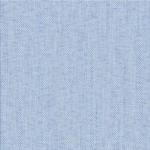 SAPIA™ - NEW!
SAPIA™ is a recycled cover material.
Learn More