Back to All Cover Materials
Lino
A natural cloth in a distinct true to nature look woven of half linen. Ideal where a textile touch and look is desired. Lino decorates beautifully with foil stamping, printing, and embossing.
To compare all colors, in all of our collections, visit our Color Guide tool.
Features
Rayon/linen cloth with a paper backing
Lightfastness: 3/4 to 5 on a scale of 8
Available in 39.4" (100 cm) wide rolls, slit rolls, and cut-sheets
54 yards (49 meters) or 109 yards (100 meters) per roll
4 colors are natural/uncoated fabrics and 2 colors are coated fabric
Minimum order: 1 roll
Available in 6 neutral colors
Request a sample
How to Order
Compare Options






---
Similar Product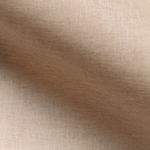 Cot-Linen
100% renewable cloth with a natural finish.
Learn More