Back to All Cover Materials
Nomad
Nomad is an embossed, coated paper with a subtle modern weave design with a matte finish. Its 19 colors were inspired by the colors of the jungle! It is ideally suited for luxury packaging, journals, binders, photo books, and albums. Nomad decorates beautifully with foil stamping, debossing, and screen printing.
To compare all colors, in all of our collections, visit our Color Guide tool.
For additional design inspiration, look at these beautiful color combinations!
Features
Coated, embossed paper
Available in 41.75" (106.05 cm) wide rolls, slit rolls, and cut-sheets
55 yards (50 meters) per roll
Caliper: .016
Minimum order: 1 roll
Available in 14 tropical colors
Request a sample
How to Order
Compare Options











---
Similar Product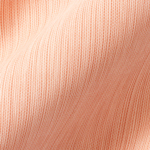 TexMex
A multi-color embossed paper.
Learn More