Back to All Cover Materials
Advantage 7
Contact your LBS sales team for an alternative solution; 800.247.5353.
Advantage 7 is an acrylic-coated paper with a wide variety of colors and embossing patterns. This material is perfect for turned-edge book covers, journals, binders, and menus. It is also excellent for luxury packaging such as perfume and jewelry boxes and spirits packaging. Advantage 7 decorates beautifully with foil stamping or screen printing. It is available in two weights, 7-pt and 9-pt.
To compare all colors, in all of our collections, visit our Color Guide tool.
Features
FSC® Certified
Manufactured in the USA
Latex impregnated paper base with an acrylic topcoat
Caliper: .007
Request a sample
How to Order
Compare Options
---
Similar Product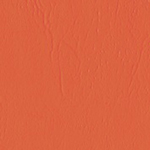 KIVAR® 7
A latex-saturated embossed paper.
Learn More