Back to All Cover Materials
PJL
PJL is the lightest weight, resin-strengthened, top coated material available. The perfect solution where an enhanced-durability liner, endsheet, or rigid box cover material is needed. PJL is more durable than paper with higher fold capability, better water resistance, fold, and elongation. These attractive aesthetics offer improved performance and good looks when used as a bookbinding or luxury packaging cover material. It can be decorated with foil stamping, blind stamping, or screen printing.
To compare all colors, in all of our collections, visit our Color Guide tool.
Features
FSC® Certified available
Manufactured in the USA
Resin strengthened paper with an acrylic topcoat
Available in 54" (137.16 cm) wide rolls, slit rolls, and cut-sheets
100 yards (91 meters) per roll
Caliper: .045 = 80# Text C1S
Finishes: Kidskin (B&W), Linen (Black)
Available in Black and White
Request a sample
How to Order
Compare Options



---
Similar Product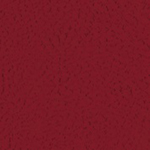 Nuvoluxe®
A latex-saturated embossed paper.
Learn More