Back to All Cover Materials
LEXOTONE® 17
LEXOTONE® 17 specialty paper is a heavyweight cover material with a white backing. The enhanced strength and durability combined with the 2-sided finish makes it the ideal material for soft cover adhesive bound books and spiral bound documents. LEXOTONE decorates beautifully with foil stamping, debossing, and screen printing.
Features
FSC® Certified
Manufactured in the USA
LEXOTONE® 17 is produced by and a trademark owned by Neenah, Inc.
Latex-saturated cellulose blend with an aqueous acrylic topcoat
Available in 54" (137.16 cm) wide rolls, slit rolls, and cut-sheets
100 yards (91.4 meters) per roll
Caliper: .017
Standard Finishes: Kidskin, Linenweave, Shoecalf, Wolf
Available in 19 traditional colors
Request a sample
How to Order
Compare Options



















---
Similar Product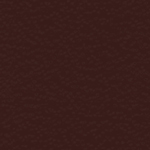 COMPCOVER™ -- NO LONGER AVAILABLE
Dyed through kraft paper.
Learn More