Back to All Cover Materials
Rebel -- NO LONGER AVAILABLE
Contact your LBS sales team for an alternative solution; 800.247.5353.
The vintage feel and rustic colors of Rebel are ideal for creating a distressed faux leather appearance. It is perfect for luxury or hospitality packaging, photo books, binders, branding books, and journals. Rebel is a paperbacked material with a polyurethane (PU) topcoat which provides excellent results with foil stamping and debossing.
To compare all colors, in all of our collections, visit our Color Guide tool.
Features
Paper base with a polyurethane (soft-touch) topcoat
Request a sample
How to Order
Compare Options





---
Similar Product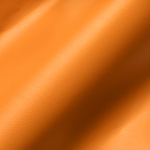 Pellana
A faux leather in a variety of colors.
Learn More