Back to All Cover Materials
STURDITE® Imitation Leather
A leather-like cover material ideal for book covers, journals, menus, luxury packaging, such as perfume and jewelry boxes, and spirits packaging. STURDITE® imitation leather decorates beautifully with foil stamping or screen printing and is protected by a stain and water resistant coating.
To compare all colors, in all of our collections, visit our Color Guide tool.
Features
Manufactured in the USA
100% cotton cloth with an aqueous acrylic coating
Available in 54" (137.16 cm) wide rolls, slit rolls, and cut-sheets
100 yards (91.4 meters) per roll
Available in traditional colors
Request a sample
How to Order
Compare Options



---
Similar Product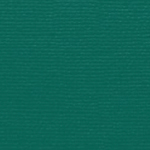 Summit by SKIVERTEX®
Durable substitute for cloth.
Learn More