Back to All Cover Materials
C-1 Cloth -- NO LONGER AVAILABLE
Contact your LBS sales team for an alternative solution; 800.247.5353.
C-1 Cloth is an LBS exclusive, designed to be flexible, durable and curl resistant. It turns easily, forming tight corners and smooth lines. Offered in rich colors to accentuate your book or packaging project. C-1 Cloth's moisture resistance and durability make it ideal for menus, looseleaf binders, photobooks, or any package in need of extra protection. C-1 decorates beautifully with foil stamping or screen printing.
To compare all colors, in all of our collections, visit our Color Guide tool.
Features
Exceeds ANSI, NISO/LBI and SIMRA specifications for group C1 cover material
Manufactured in the USA
Polycotton blend cloth with an aqueous acrylic coating
Colors: No longer available
Request a sample
How to Order
Compare Options
---
Similar Product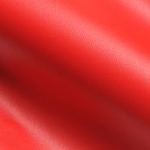 ARRESTOX® B-Cloth
A rainbow of colors in both linen and vellum finishes.
Learn More