Back to All Cover Materials
ARRESTOX® Shimmer -- NO LONGER AVAILABLE
Contact your LBS sales team for an alternative solution; 800.247.5353.
Extravagance, Radiance, and Delight are just a few of the color names in our ARRESTOX® brand Shimmer collection. This truly unique, glittering, cloth covering material is ideal for jewelry and luxury packaging, menus, looseleaf binders, stationery, and books. Shimmer decorates beautifully with foil stamping.
To compare all colors, in all of our collections, visit our Color Guide tool.
Features
100% cotton fabric with an aqueous acrylic coating
Request a sample
How to Order
Compare Options
---
Similar Product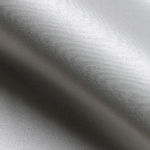 LUMINAIRE®
A pearlized finished cloth.
Learn More