Back to All Cover Materials
Chromo - WHILE SUPPLIES LAST
___________________________

NOTICE: The manufacturer of Chromo has closed their production facility.

LBS CLOTH SOLUTIONS: Luminaire™.
________________________
Chromo is a high-tech coated cloth with an intriguing metallic effect. It is extremely durable and highly resistant to moisture. It is excellent for book covers, menus, journals, luxury packaging, such as perfume and jewelry boxes, and spirits packaging. Chromo decorates beautifully with foil stamping or screen printing.

To compare all colors, in all of our collections, visit our Color Guide tool.
Features
100% cotton cloth with an aqueous acrylic coating
Lightfastness: 6 to 7 on a scale of 8
Request a sample
How to Order
Compare Options
---
Similar Product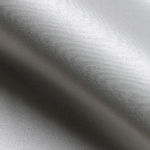 LUMINAIRE®
A pearlized finished cloth.
Learn More