Back to All Cover Materials
Colibri -- NO LONGER AVAILABLE
Contact your LBS sales team for an alternative solution; 800.247.5353.
The perfect choice for when a silk-like textile and beautiful sheen are desired. A cloth woven with fine threads that creates the look of pure silk. Colibri is a unique cloth with a varying intensity of color. It is excellent for luxury packaging, such as perfume and jewelry boxes, spirits packaging, book covers, and journals. Colibri decorates beautifully with foil stamping or printing.
Features
100% rayon with a paper backing
Lightfastness: 5 to 6 on a scale of 8
Request a sample
How to Order
Compare Options

---
Similar Product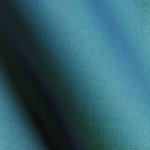 DUO® - WHILE SUPPLIES LAST
A two-color cloth.
Learn More