Reinforcing Materials
Nylon Stretch
Contact your LBS sales team for an alternative solution; 800.247.5353.
Nylon Stretch is the strongest reinforcing material in our line. The material's flexibility allows the spine to expand into a round and back form and hold its shape like no other product in the market.
Features/Specs
Exceeds NISO/LBI and SIMRA specifications
Nylon and polycotton blend
Elongation: 60.1%
Manufactured in the USA
Similar Product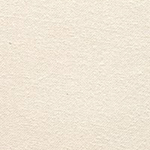 Cotton Specification
Cotton reinforcing material for square back books.
Learn More