Reinforcing Materials
70# Natural Smooth Kraft
BOOKBINDING
A capping material and a headband carrier designed to be applied after Super. Its lightly textured finish provides a superior bond with the book block and headband. The material's added stiffness ensures that your equipment will be able to feed and cut it easily.
PACKAGING & STATIONERY
Our 100% recycled, smooth, kraft paper can be used in a wide variety of ways for custom projects. It can be used to line boxes or to wrap the outside of your package. It is available in wide rolls, narrow slit rolls or sheets. Please contact us for a sample.
Features/Specs
FSC® certified
100% recycled materials
Manufactured in the USA
Available in 25" (63.5 cm) wide rolls, slit rolls, and cut-sheets
Similar Product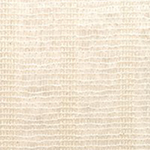 LBSuper Ribbed
Ribbed super for NASTA textbooks.
Learn More