LBS Press Release
LBS News
More articles »
---
LBS Press Release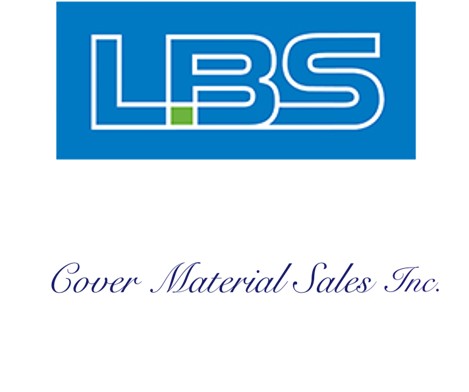 FOR IMMEDIATE RELEASE
LBS Acquires Cover Material Sales, Inc.
DES MOINES, Iowa (7/18/2022) — LBS, a manufacturer and distributor of materials for the production of books and luxury packaging, announced today that it has acquired the assets of Cover Material Sales Inc., Hyannis, MA effective Monday, July 18, 2022.
"We are excited to blend the outstanding 40+ year history of successful sales and customer service provided by Cover Material Sales, Inc. (CMS) into our existing business," said Rob Mauritz, President & CEO, LBS. "In today's strong book market, a supplier with a strengthened portfolio of products can only mean good things to the industry as a whole."
"The synergies of these two companies makes for what should be a very smooth transition, which is important for customers of both CMS and LBS," added Joe Dunham, Senior Vice President, LBS Sales.
LBS will merge operations at its Des Moines, Iowa, facilities. The company does not expect to add any staff to accommodate the additional business, utilizing existing staff and processes already in place.
###
About LBS
LBS is a 100% employee-owned manufacturer and distributor of materials for publishing, photo books, bookbinding, and luxury packaging. Founded in 1921, LBS has grown from a family-owned bookbindery to a diverse supplier, serving all facets of the book publishing and luxury packaging industries.
Today, LBS remains headquartered in Des Moines, Iowa, with 90 employee-owners. Proud of its roots in the world of fine craftsmanship bookbinding, the company continues to provide opportunities for employee advancement and enrichment, seek avenues for business growth and expansion, meet the needs of its customers, and work hand-in-hand with employees, suppliers, and partners to provide superior bookbinding and luxury packaging materials and products.
About Cover Material Sales, Inc.
Cover Material Sales, Inc. has been supplying book cover materials for turned edge applications to the commercial bindery industry since 1978. They specialize in materials for edition, library binding, menu covers, hospitality items, loose-leaf, and high-end packaging applications.
---
---
Leave Your Comments
We welcome your comments. Please leave your ideas and opinions below.