Back to All Cover Materials
ALLURE® - NEW!
ALLURE® brand cover material is a BRAND-NEW material being introduced exclusively from LBS. This collection contains deep, rich vellums and natural linens, in a total of 40 colors. ALLURE is perfect for turned-edge book covers, binders, journals and menus. It is also excellent for luxury packaging such as perfume and jewelry boxes and spirits packaging. ALLURE decorates beautifully with foil stamping or debossing.
To compare all colors, in all of our collections, visit our Color Guide tool.
Features
An LBS exclusive!
Polycotton blend cloth with an aqueous acrylic coating
Meets or exceeds the Group B cloth specifications for tear resistance and abrasion resistance.
Available in 54" (137.16 cm) wide rolls, slit rolls, and cut-sheets
109 yards (100 meters) per roll
Available in 40 beautiful colors
Request a sample
How to Order
Compare Options








































---
Similar Product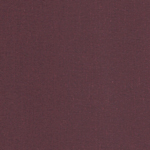 Italux - WHILE SUPPLIES LAST
Woven cloth, exclusive to LBS!
Learn More