Back to All Cover Materials
Dust
The sparkle-metallic effect of Dust creates a glamorous appearance that is perfect for luxury or hospitality packaging, binders, journals, and photo books. Dust is a coated paper, which provides excellent results with foil stamping, debossing, and screen printing.
To compare all colors, in all of our collections, visit our Color Guide tool.
Features
Coated paper
Available in 41.75" (106.05 cm) wide rolls, slit rolls, and cut-sheets
109 yards (100 meters) per roll
Caliper: .006
Minimum order: 1 roll
Available in 2 metallic colors
Request a sample
How to Order
Compare Options


---
Similar Product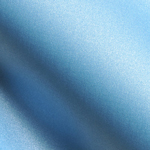 Manhattan
A cover material with a subtle sparkle.
Learn More