Back to All Cover Materials
Advantage 9
Advantage 9 is an acrylic-coated paper with a wide variety of colors and embossing patterns. This material is perfect for turned-edge book covers, journals, binders, and menus. It is also excellent for luxury packaging such as perfume and jewelry boxes and spirits packaging. Advantage 9 decorates beautifully with foil stamping or screen printing.
To compare all colors, in all of our collections, visit our Color Guide tool.
For additional design inspiration, look at these beautiful color combinations!
Features
FSC® Certified
Manufactured in the USA
Latex impregnated paper base with an acrylic topcoat
Available in 56" (142.24 cm) wide rolls, slit rolls, and cut-sheets. Please note that Shoe embossed rolls are 54" (137.16 cm) wide.
100 yards (91 meters) per roll
Caliper: .009
Available in 12 classic colors
Request a sample
How to Order
Compare Options












---
Similar Product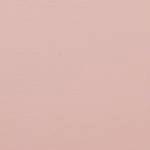 SKIVERTEX®
A popular faux leather with a variety of embossing patterns.
Learn More