Back to All Cover Materials
Pellana
The Pellana Collection is an animal-friendly faux leather. The soft, supple feel of this leather-embossed material is sure to appeal to your animal friendly customers. It is perfect for luxury or hospitality packaging, photo books, binders, and journals. Pellana is a paper backed material with a polyurethane (PU) topcoat which provides excellent results with foil stamping and debossing.
To compare all colors, in all of our collections, visit our Color Guide tool.
For additional design inspiration, look at these beautiful color combinations!
Features
Paper base with a polyurethane (soft-touch) topcoat
Lightfastness: 4 to 5 on a scale of 8
pH Level: 6-8
Available in 41.75" (106.05 cm) wide rolls, slit rolls, and cut-sheets
109 yards (100 meters) per roll
Caliper: .012
Minimum order: 1 roll
Available in 13 informal colors
Request a sample
How to Order
Compare Options











---
Similar Product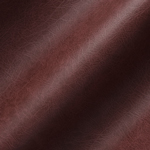 Rebel -- NO LONGER AVAILABLE
A faux distressed leather with a soft-touch finish.
Learn More