Back to All Cover Materials
Tsarina Crush
Tsarina Crush is a silk cover material, with an elegant "wedding-like" aura. The dramatic flair of natural silk sets Tsarina Crush apart from any other decorative material making it the perfect choice for wedding albums. Tsarina Crush is also excellent when used to create custom luxury packaging, journals, photo albums, hospitality binders, and specialty books. Decorate with foil stamping and blind embossing.
To compare all colors, in all of our collections, visit our Color Guide tool.
For additional design inspiration, look at these beautiful color combinations!
Features
Silk cloth with a paper backing
Lightfastness: 4 on a scale of 8
pH Level: 8
Available in 46" (116.84 cm) wide rolls, slit rolls, and cut-sheets
54 yards (49 meters) per roll
Minimum order: 1 roll
Available in 3 bridal colors -- while supplies last
Request a sample
How to Order
Compare Options

---
Similar Product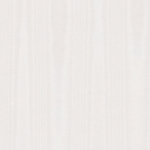 Silk Moiré
Silk Moiré delivers exceptional elegance and beauty to all projects.
Learn More