Reinforcing Materials
LBSuper 2012
BOOKBINDING
LBSuper is 100% cotton and woven in the USA. Added stiffeners allow the materials to feed and cut with ease on your equipment. Recommended for books weighing less than two pounds. The open weave allows the adhesive to flow easily through the super forming a strong bond between all book components.
PACKAGING & STATIONERY
The open weave of this material makes it a great choice for custom packages. Pair it with our smooth kraft paper for a very natural look. It is available in rolls and sheets. Please contact us for a sample.
Features/Specs
100% cotton
Made in the USA
Available in 50" (127 cm) wide rolls and slit rolls
Similar Product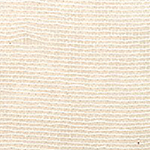 LBSuper 2420
Woven cotton that reinforces the spine of medium to heavyweight books.
Learn More